For more than three years of unity and cooperation we came across challenges that defied many circumstances, however that makes us stronger and keeps us going! In this world we are all different in many ways, nevertheless that forms working together and reflecting ways. Attitudes of gratitude play a pivotal role.
Last year was marked by two common trips in South Africa and a charity photo exhibition took place in Austria.
This year these SOAPBAGS will make financial survival possible.
Soapbags
Our Soapbag is ideal for transporting solid shampoo and especially soaps.
Whether you are traveling, after sports, or on business – your environmentally friendly cleaning products are always with you! You can transport them safely in wet condition, soap and solid shampoo dry fast and well.
Your Soapbag
consists of African wax prints, organic cotton, waxed oilskin fabrics, and washable paper
can be washed
is handmade in Austria
Actually, the purchase and the entire production was planned to take place in Southern Africa. If the travel situation allows it again, we will continue to work on this goal!
Our Towelbags
Our new towelbags are the perfect complement to travel packaging-reduced and plastic-free. The 21x21cm bags have enough space to store a microfiber towel (100×60 cm or larger) plus soap. Everything is immediately at hand and clearly arranged – whether in a backpack or suitcase, a workout bag, or a larger handbag. Available in new patterns and colors, but also finely combinable with many of designs of the soapbags.
here SPRING – there AUTUMN
here AUTUMN – there SPRING
In South Africa the sun will take a step back in the next weeks.
In Austria we hope for spring soon.
The decision of using SOAPBAGS should not be influenced by seasons!
It is always necessary to take care of the Earth!
Maria & Thangami
Prices
Soapbag
per piece 15 EUR (250 ZAR)
Towelbag
per piece 18 EUR (275 ZAR)
Crocheted Soapbags
Soap
Calendula
Charcoal
Coffee
Imphepho
Liquorice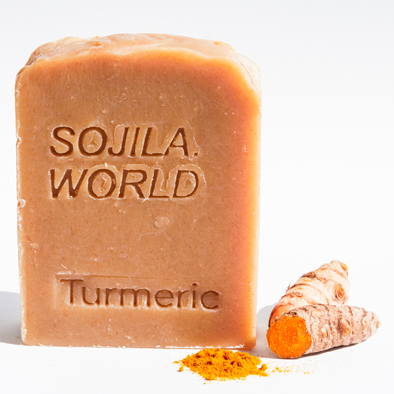 Tumeric
Lemon
Lavender
How To Order
Please simply order your desired products by email for now! office@mariakirchner.work
Please provide me with the following information:
1. name of the product
2. personal data
your first and last name
your address
After your order by email and checking the availability of goods you will receive an order confirmation from me. This contains all details of my bank account to which you transfer your payment in advance. The shipment will be effected after receipt of your payment has arrived.
Orders from Europe are shipped from Austria, those from southern Africa exclusively from my cooperation partner www.sojila.world in South Africa!